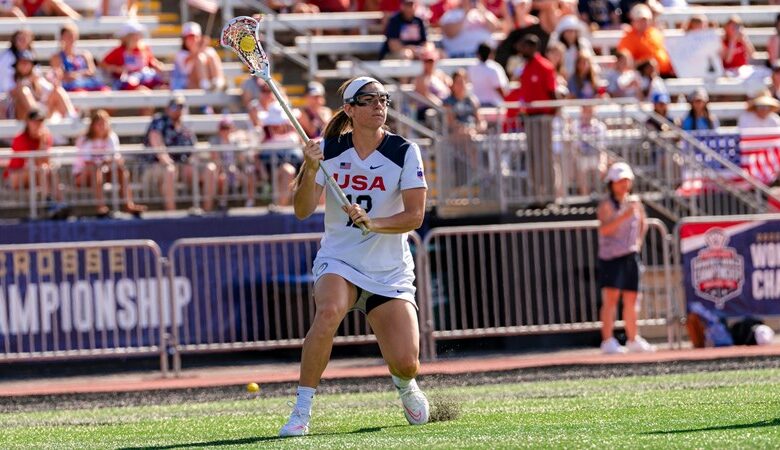 SYRACUSE, N.Y. – The semifinal matchups are set at the 2022 Women's Lacrosse World Championship and current and former Orange will compete with the hopes of advancing to Saturday's final.

Team USA, the No. 1 seed, faces No. 4 seed Australia on Thursday at 7 p.m. Orange head coach Kayla Treanor led the way with four goals and two assists in an 18-3 quarterfinal win against Japan. Becca Block '13 picked up three ground balls and caused a turnover, and goalkeeper Liz Hogan '11 made two saves.

No. 2 seed Canada plays No. 3 seed England at 9 p.m. Rising junior Maddy Baxter recorded two goals and an assist in the quarterfinal victory over the Czech Republic. Allie Jimerson '18 added a goal, while rising senior Bianca Chevarie had an assist.

Rising junior Jenny Markey will also be in action Thursday as Germany takes on Mexico at 10 a.m. in the Championship Bracket consolation, while Karen Healy-Silcott '02 and Jamaica take on Argentina at 12 p.m. in the Platinum Bracket consolation.

Thursday's semifinals will be televised on ESPN2. All games from the Women's World Championship will be broadcast on ESPN platforms.