Sports
Syracuse Opens Practice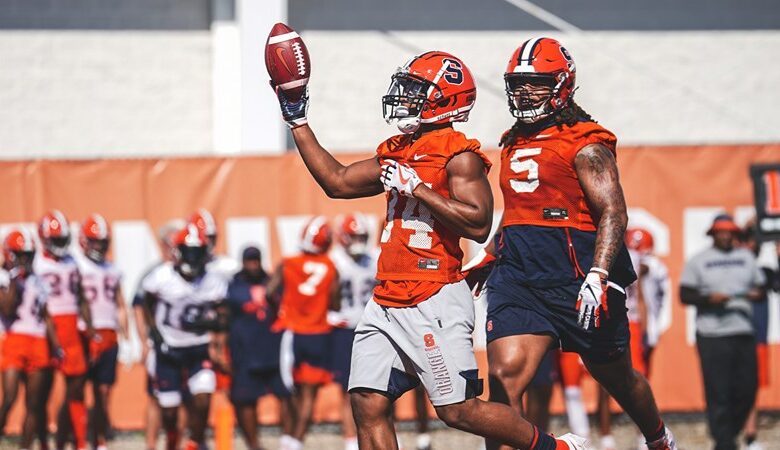 Football is back in Syracuse!

While there may not be tackling yet – as the team is still a few days away from full padded practices – the hot August morning at the Katz and Schwartzwalder practice fields had a fall feel, as training camp officially opened.
Beginning shortly after 9:30 a.m., the team spent more than two hours going through its first practice of the preseason. The team has 20 more before it gets into game week, hosting Louisville on Sept. 3 in the season opener.
Tickets for the Orange's much-anticipated home schedule are now on sale! Season tickets – which start at just $99 – are the best value for 'Cuse fans. Visit Cuse.com/Tickets or call 888-DOME-TIX to be part of the action. Group tickets and partial plans are also on sale, visit Cuse.com/Groups or Cuse.com/Tickets for more information.

After practice, Coach Babers and offensive players were available to the media.

Powered by CUSE.COM.