Sports
Camp Kicks Off for 'Cuse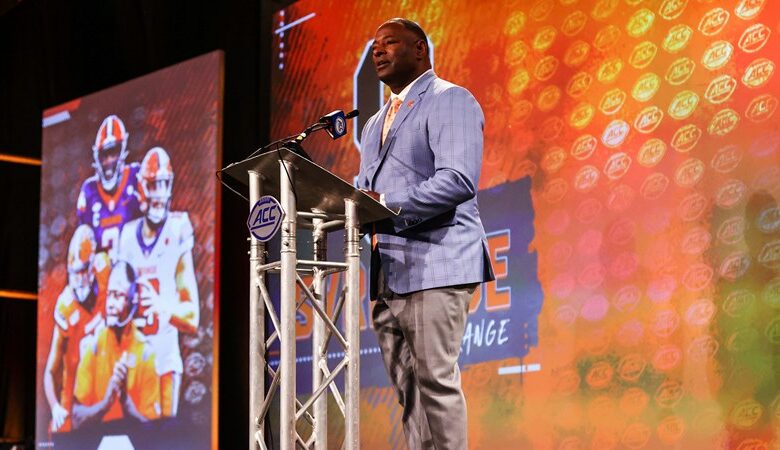 The Syracuse football team is officially in season, with the team reporting for training camp on Tuesday.
Coach Babers, Sean Tucker and Garrett Williams met with local media kickstart the festivities before the team embarked on traditional camp-opening meetings with support staff units. The Orange will now embark on a 21-practice training camp, which will close on Aug. 28 when the team rolls into game week for the season opener vs. Louisville.
Coach Babers expressed optimism as the team heads into camp with a number of known contributors back to buoy the roster on both sides of the ball. 'Cuse fans will be #PL34SED to know that Babers thinks Heisman hopeful and All-American running back Sean Tucker is better than he was in his record-breaking campaign a year ago.
The Orange open up the season on Sept. 3 in the JMA Wireless Dome. Tickets for the Orange's much-anticipated home schedule are now on sale! Season tickets – which start at just $99 – are the best value for 'Cuse fans. Visit Cuse.com/Tickets or call 888-DOME-TIX to be part of the action. Group tickets and partial plans are also on sale, visit Cuse.com/Groups or Cuse.com/Tickets for more information.
Powered by CUSE.COM.