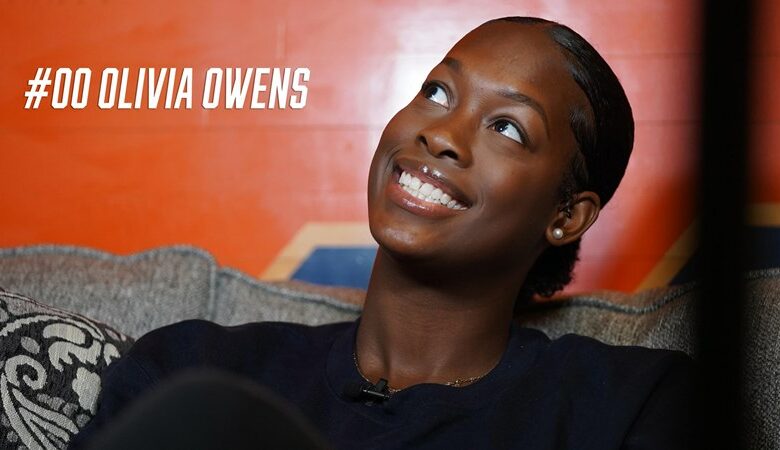 In the premiere episode of Meet the Orange, graduate transfer Olivia Owens discusses returning home to New York, her decision to play for Felisha Legette-Jack and what she expects from the 2022-23 Syracuse University women's basketball team.
Owens was the first player to join Legette-Jack at Syracuse that previously hadn't been coached by her at Buffalo. Legette-Jack recruited the five-star center out of Niskayuna High School in Albany, N.Y., but the 6-foot-4 post player chose to leave her home state for Maryland.
After two years with the Terrapins, Owens sought a transfer. Again, Legette-Jack hoped to add Owens to her squad at Buffalo but Owens had her sights set on Kentucky where she eventually helped the Wildcats to the 2022 SEC Championship. Third time was the charm for Legette-Jack and Owens, when the graduate transfer decided to return home to New York and earn a master's degree at Syracuse while playing for the woman who always saw something special in her.
Off the court, Owens is a talented artist, a member of Alpha Kappa Alpha Sorority, Inc,, enjoys going to church and meeting new people. She attributes the start of her basketball career to her older brothers and nephews.
The Meet the Orange miniseries is aimed to introduce fans to the new faces of @CuseWBB and build excitement for Coach Jack's first season leading her alma mater.