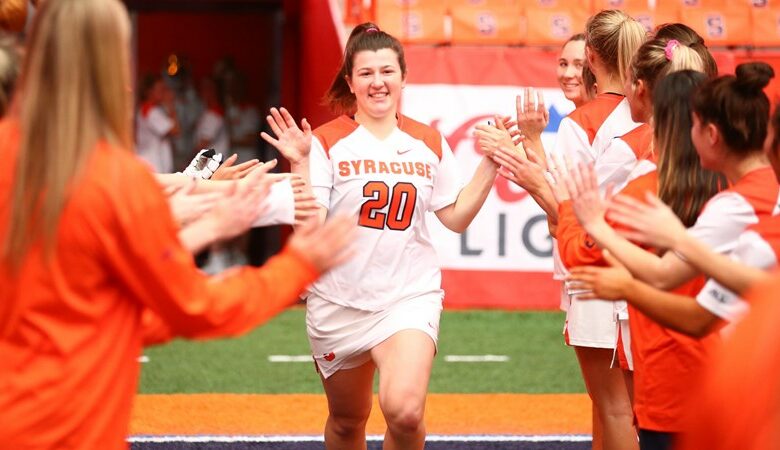 SYRACUSE, N.Y. – Syracuse has been honored by the Intercollegiate Women's Lacrosse Coaches Association (IWLCA) for its work in the classroom. The Orange are a 2021-22 IWLCA Honor Squad, while eight 'Cuse student-athletes are members of the Academic Honor Roll.

Graduate students Sam McKenna and Tessa Queri, seniors Sarah Cooper, Kara Gray and Meaghan Tyrrell and juniors Kimber Hower, Delaney Sweitzer and Savannah Sweitzer represented Syracuse on the Academic Honor Roll. The distinction goes to juniors, seniors and graduate students who have earned a cumulative grade point average of 3.5 or above.

The group helped the Orange achieve Academic Honor Squad status, which is awarded to programs that recorded a team GPA of 3.2 or higher for the 2021-22 academic year.