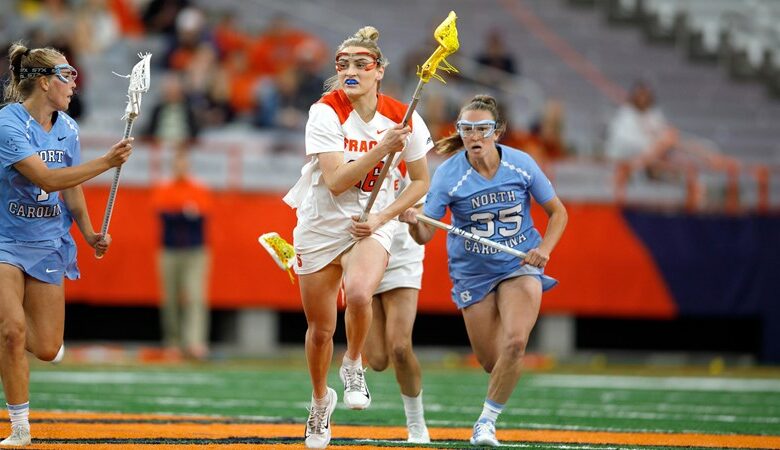 SYRACUSE, N.Y. – Orange All-American and 2022 graduate Sarah Cooper leads a group of five former Syracuse standouts who will compete in the second season of Athletes Unlimited professional women's lacrosse league that begins on Thursday, July 21. Current assistant coach Kenzie Kent will take part as well.

Cooper, Kent and Ella Simpkins '21 will compete on Team Gold this week against Team Purple, featuring Becca Block '13. Block was Athletes Unlimited Defensive Player of the Year in its inaugural season. That game is the second contest scheduled for opening night at 9 p.m. The season opener is set for 6:30 p.m. as Team Blue faces Team Orange. Halle Majorana '16 will play for Team Blue, while Nicole Levy '19 is a member of Team Orange. Both games will be played at USA Lacrosse headquarters in Sparks, Maryland and will be broadcast on ESPN2.

Athletes Unlimited Lacrosse plays a short-form, fast-paced format consisting of eight-minute quarters, 10 v. 10 gameplay and a 60-second shot clock all housed on a 90 yd. x 60 yd. playing field. Play will begin with draws at the beginning of each quarter as well as after every goal. Four players become captains each week and draft their teams from scratch for following week's games.