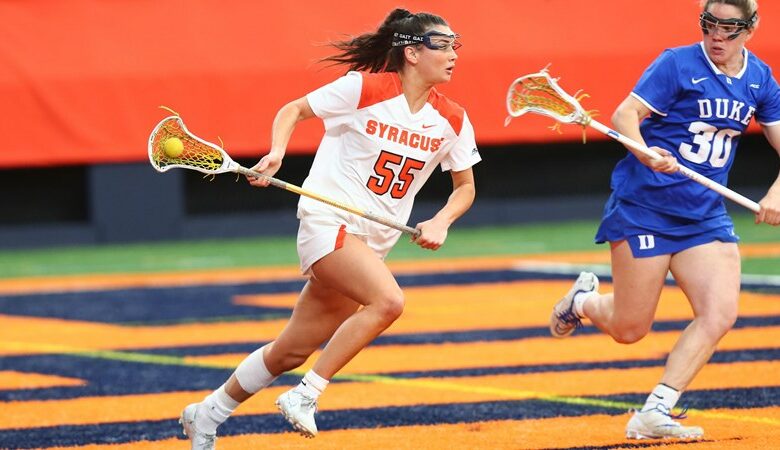 Current and former Orange are making an impact at the 2022 Women's World Championship that got underway Wednesday in Towson, Md. and all will be in action on Friday.
Jalyn Jimerson '22 and Ally Trice '21 and the Haudenosaunee Nationals take on China at 1 p.m. Both saw action in yesterday's 13-8 loss to Japan. Rising junior Jenny Markey and Germany go for their second straight win at 2 p.m. against Latvia. Markey scored three goals in her World Championship debut on Thursday, helping Germany upset No. 7 seed Wales, 10-7.
Rising senior Bianca Chevarie and rising junior Maddy Baxter and Team Canada take on Australia at 5 p.m. Baxter scored a goal against the U.S. in the tournament opener, while Chevarie picked up a ground ball. Alie Jimerson '18 had a goal and a team-high three assists against Team USA.
Karen Healy-Silcot '02 and Jamaica will play their first game of the tournament against Wales at 7 p.m. tonight. The U.S. is back in action at 8 p.m. against Scotland. Orange head coach Kayla Treanor, Becca Block '13 and Liz Hogan '11 were members of the starting lineup in the victory against Canada. Treanor had two goals and an assist, while Block picked up two ground balls. Hogan made one save and had two ground balls in the first half.
All of Friday's games will be broadcast on ESPN+.