Meet our 2022 Executive Staff!

Emma Dahmen
President & General Manager
Role at Z:
Oversee the station and all 150 of its staff members, handle our budget, make sure that everything runs smoothly and that our programming is successful and interesting!
Shows at Z:
I am the Lead Host for our Monday Z Morning Zoo.
Favorite Song:
Right now it's "Serial Heartbreaker by Fletcher", I'm hoping to see this in concert this year!
Favorite Artist:
Taylor Swift… obviously.
"After almost 4 years of working at Z, I feel so lucky to work with such incredible and driven people! It truly is a family. I'm so excited to see all of our ideas and initiatives come into fruition."
Grace Denton
Vice President of Operations
Role at Z:
In charge of the Social Media, HR, and Office Departments. I am also the brand ambassador and public face of the station, as well as the right-hand of Emma our General Manager.
Favorite Artist:
Taylor Swift.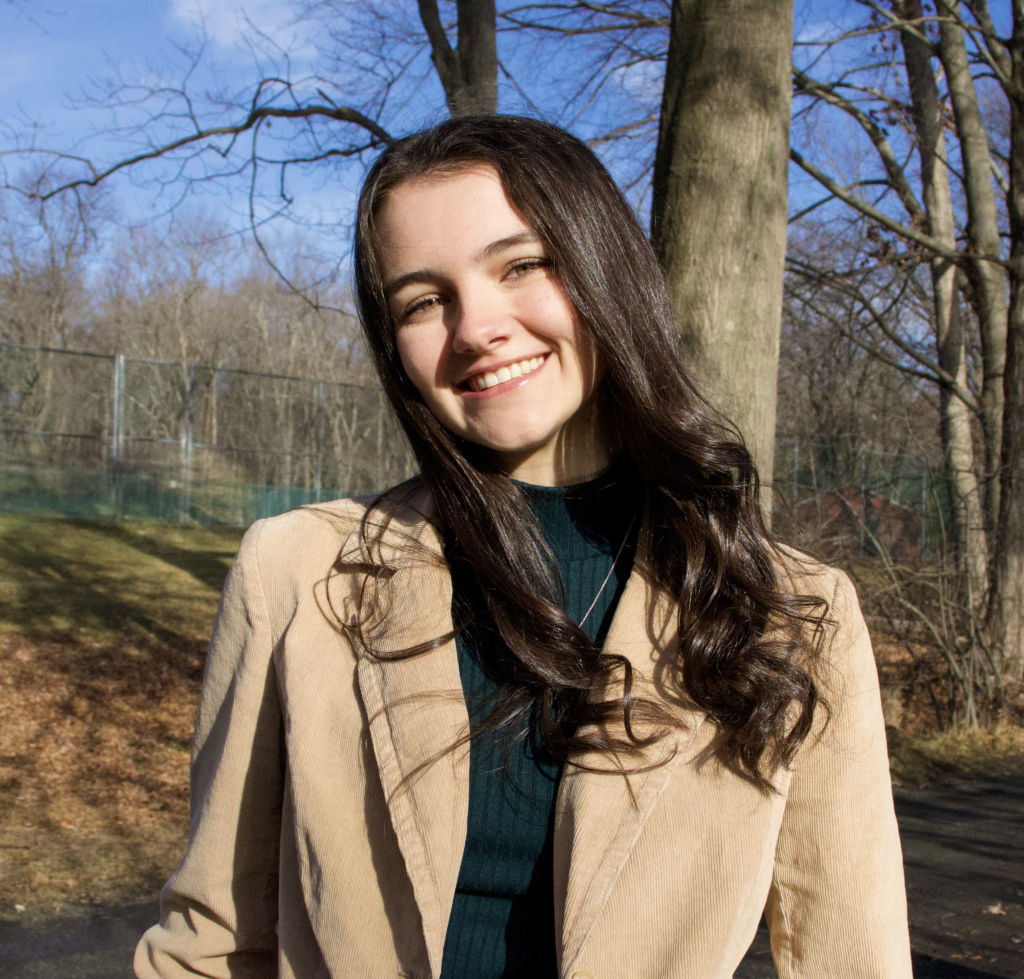 Madelyn Doolittle
Vice President of Programming
Role at Z:
I act as the content director for the station, which includes scheduling DJ shifts, specialty shows, imaging, interviews, and most importantly, the music we play. Anything that goes on air pretty much goes through my position!
Favorite Song:
It's not every day I find a song that I can listen to for nearly 10 years and not get sick of, but "Mirrors" by Justin Timberlake is one of those rare exceptions. I think it's a perfect song in all aspects, and I consider it my all-time favorite song.
Favorite Artists:
Finneas, LANY, and Ben Rector.
"The best thing about Z89 for me is getting to channel a love of music into something business-oriented that resonates with people. You don't have to have musical talent to have a career in the music industry."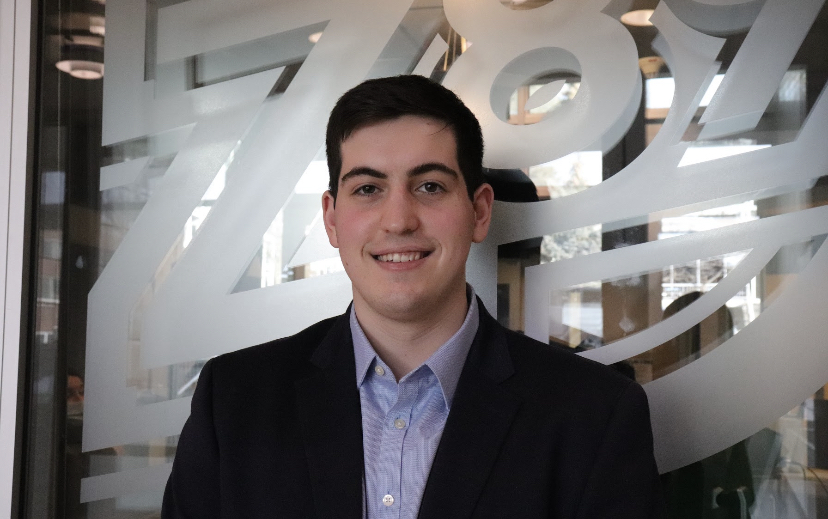 Jacob Goldberg
Vice President of Business
Role at Z:
Oversee the Legal, Web and Design departments. I also am in charge of sponsorships, creating the budget, applying the station for awards and much more! In the past, I was the Human Resources Director from 2020 to 2021.
Shows at Z:
Tuesday Z Morning Zoo and STEM Breakdown.
Favorite Song:
Too many to choose. But I am a big country and oldies fan.
Favorite Artist:
Zac Brown Band (I have seen them 3 times).
"My favorite aspect of Z is the community. Every time I walk through the doors I feel a sense of belonging and have met some of my favorite people through the station."
Ilana Epstein
Music Director
Role at Z:
Oversee, program, create, and choose who is on our music shows.
Shows at Z:
Monday Z Morning Zoo and Red Carpet Report.
Favorite Song:
My current favorite is "Dark Fantasy" by Kanye West– a good throwback and a vibe.
Favorite Artists:
Mac Miller, The Weeknd, and Coldplay (right now).
"I am excited to create new shows and bring new and fun ideas to Z89 and work with the executive staff to improve our station as a whole!"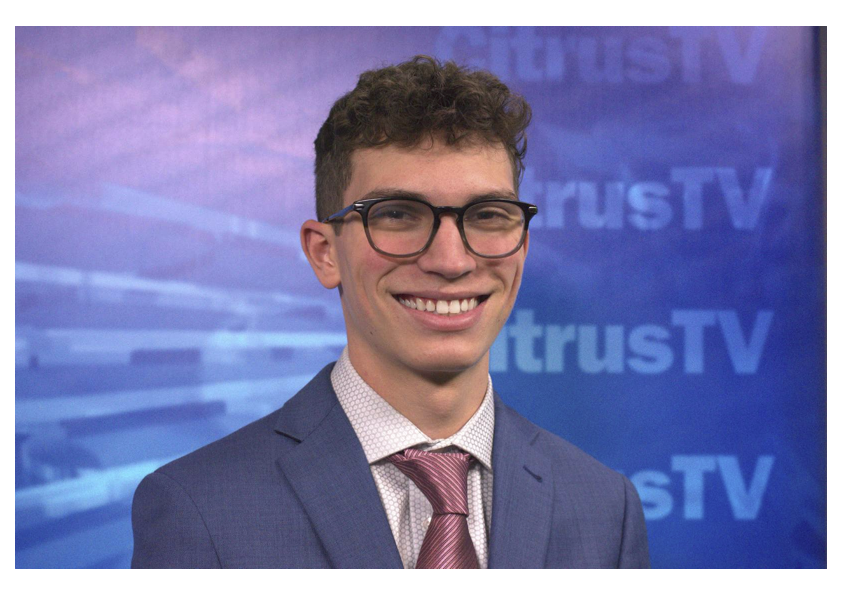 Joe Puccio
Sports Director
Role at Z:
Responsible for programming and assignments for broadcasts of Section III Football, Syracuse Women's Basketball and Syracuse Women's Lacrosse games.
Shows at Z:
Simply a Show on Tuesdays from 10pm-12am.
Favorite Song:
"New Light" by John Mayer.
Favorite Artists:
Van Halen and The Rolling Stones.
"I love interacting with all members of the station and telling stories through sports."
Teagan Brown
News Director
Role at Z:
Run the news department and make sure all three shows (Orange State, STEM Breakdown, and Red Carpet Report) go smoothly. Also run news updates throughout the week bringing the latest to listeners.
Shows at Z:
Moderator of Orange State.
Favorite Song:
Literally anything Taylor Swift but especially "The Best Day".
Favorite Artists:
Taylor Swift and Harry Styles.
Alexa LaMalfa
Social Media Director
Role at Z:
Create and develop content for all our social media platforms (Instagram, Twitter, TikTok) and run all accounts.
Shows at Z:
Lead Host of Red Carpet Report.
Favorite Song:
My all time favorite song is "Gypsy" by Fleetwood Mac but I am a huge fan of pop music and boy bands so it's hard to pick other favorite songs!
Favorite Artists:
Harry Styles, 5 Seconds Of Summer, Taylor Swift and Shawn Mendes.
"Z89 is a home away from home to me! It's a place where I can do talk breaks on Harry Styles music theories or talk about my favorite pop culture news. Social media is a vital part to our world today and I'm very lucky and excited to run Z89's content!"
Molly Lindstrom
Web Director
Role at Z:
I am responsible for running and managing Z89's official website.
Favorite Songs:
My current favorites are "Look Up at The Stars" by Shawn Mendes and "I Wish I Could Hate You For Breaking Me and Calling It Love" by Clinton Kane.
Favorite Artists:
Shawn Mendes, SZA, Harry Styles, FINNEAS, Machine Gun Kelly, and Taylor Swift.
"This is my first year as a member of the Z89 Executive Staff! I could not be more excited to be in charge of the website and work with all of these amazing people."
Lara Molinari
Graphic Design Director
Role at Z:
Oversee the design team, design logos, posts, and other content.
Favorite Songs:
"Somebody To Love" by Queen was my first favorite song. It sparked my love for music and every time, I listen to it, I'm transported back to my childhood. Also, anything by One Direction is my favorite song. Even the really old cringey ones.
Favorite Artists:
Harry Styles, Taylor Swift, Bad Bunny, The 1975, Phoebe Bridgers.
"My favorite part about Z is that it provides a really unique creative outlet. As someone who is constantly thinking about visuals and aesthetics, it's refreshing to express myself creatively in a different way."
Ashley Moran
HR Director
Role at Z:
I'm in charge of training all our new members! I created our training manual, and manage our team of trainers. Woot woot we had over 150 trainees go through training this semester! I'm also a huge resource for all station members to communicate any issues.
Shows at Z:
Executive Producer and Lead Host of The Morning After.
Favorite Songs:
"Leather and Lace" by Stevie Nicks and Don Henley–I'm an oldies girl at heart. Fun fact, as a certified Swiftie and Classic Rock gal I'm ECSTATIC for Midnights because well…it combines my two first loves: Taylor Swift and Rock n Roll.
Favorite Artists:
Taylor Swift, Eagles, Meghan Trainer, Jackson Browne, Josh Turner, Fleetwood Mac, ABBA, Shrek 2 Soundtrack, Surfaces, Tom Petty.
"Favorite memory was the time my parents had a chance to come see one of The Morning After's shows in person and we happened to have one our best shows! Our topics included a huge Barbie Movie debacle and fall festivities!"
Hannah Saltz
Office Director
Role at Z:
I ensure the office is in good shape and order necessary supplies/merchandise for the station.
Shows at Z:
End of the Week Energy.
Favorite Songs:
"(You Make Me) Crazy" by Britney Spears and "Knee Socks" by Arctic Monkeys.
Favorite Artists:
Lana Del Rey and The Weeknd.
"I absolutely love the community and friendships I've built here at Z."
Victoria Gomes Collavitti
Legal Director
Role at Z:
I run the legal test every week to make sure we are complying to FCC Guidelines. I also help everyone remember what we should be saying on air.
Shows at Z:
The Morning After.
Favorite Song:
"Lights Up" by Harry Styles.
Favorite Artists:
Taylor Swift and Harry Styles.