Music
The Appraisal
UK's own James Arthur ends North American leg of his 2022 It'll All Make Sense In The End tour with a SOLD OUT show at The Rooftop at Pier 17 in NYC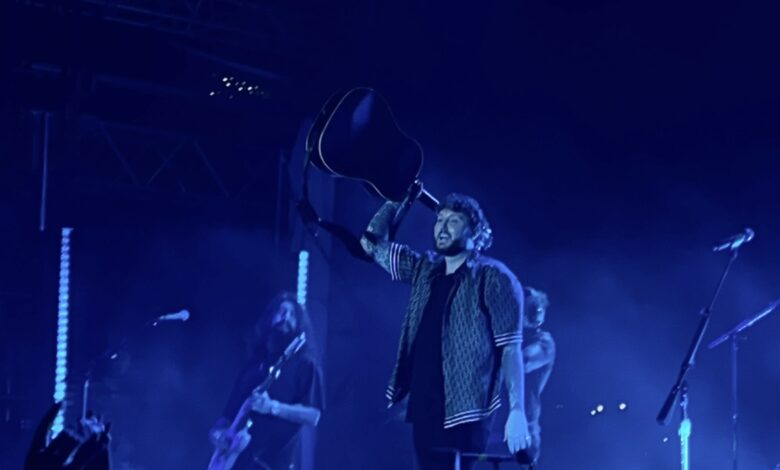 Article by Aree Clarke

It's been a little over ten years since James Arthur was crowned winner of the X-Factor UK in 2012. Since then, he's been steadily releasing albums, collaborating with a variety of musical talent, and performing his music all over the world. This year, he spent the months of March through May touring his fourth studio album It'll All Make Sense In The End, doing 16 shows in the UK + Ireland and 20 shows in North America. As a long time fan of James, I was quick to secure my tickets when I learned that he would be performing in New York City to close out the tour.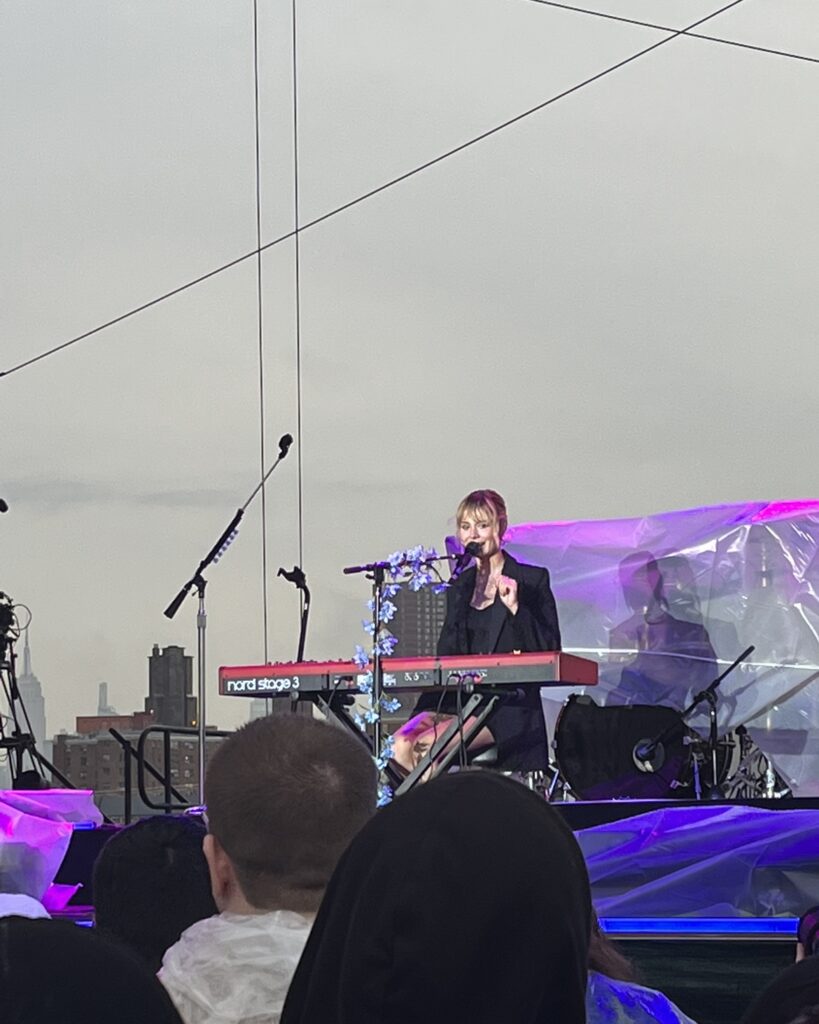 Opening for James throughout the North American leg was Scottish singer-songwriter Nina Nesbitt. She walked out wearing all black and took her place center-stage at a keyboard, her microphone wrapped in flowers. It had been raining, and I remember her commenting on how cute we all looked wearing the clear-plastic ponchos provided by the venue. I wasnt super familiar with her music before the show, as most of the crowd likely wasn't, but she quickly won everyone over with her perfect pitch and honest, relatable song writing. During her set she led us through a sing along of one of her newer, then unreleased songs, "Pressure Makes Diamonds' ', a song about facing sexism as a woman in the music industry. She closed out her set with a beautiful piano cover of Britney Spears' "Toxic" that had the crowd singing along sweetly. She thanked us for being such a great crowd as we cheered her off stage.
There's only one word to describe the sound of the audience when the man of the hour had finally crossed the stage, dorned in a leather jacket: deafening. The lights turned to red and the band started playing with James absolutely shredding on lead guitar. James had been very vocal about the fact that It'll All Makes Sense In The End was different from his other albums in the way that it was heavily rock influenced. In turn, what New York City received that night was an explosive rock and roll show. Songs played such as "4000 miles" and "September" fit the genre especially well, and gave both James and the crowd an opportunity to rock out together. However, being most known for his heart-wrencing ballads and love songs, James laced his set with classics such as "Falling Like The Stars", "Trainwreck", and "Can I Be Him", also giving the crowd the opportunity to cry and sing their hearts out.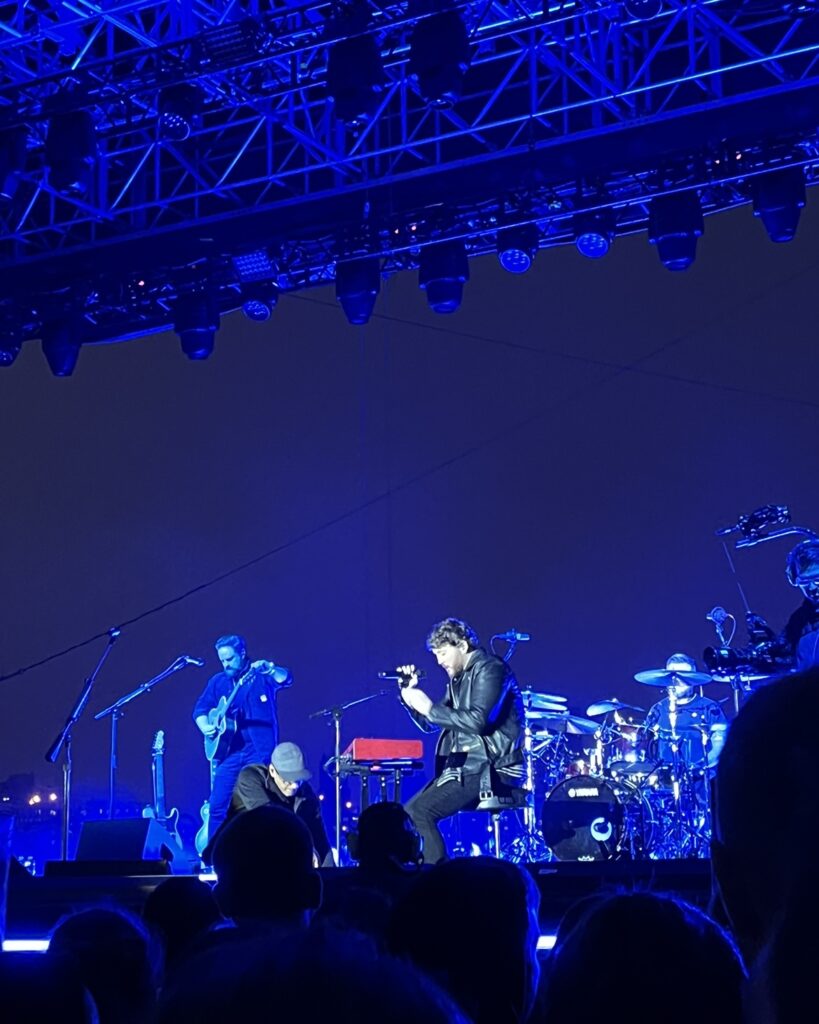 As if James' vocal ability isnt impressive enough on record, he was sure to show off his range during the live show. Most memorably, when singing his 2019 hit, "Naked", he ditched the original bridge of the song to basically freestyle all of the riffs and runs as he pleased. His gospel influences truly shone through during that performance, but none of us seemed to mind being taken to church at that moment. We were completely along for the ride, and he was visibly having the time of his life showing us just what he could do.
Some other songs that James sang during the show were "Lasting Lover", his dance-pop collaboration with UK based DJ Sigala, "Impossible" by Shontelle, his victory song from back when he won X-Factor UK, and a handful of songs from his new album, which the crowd seemed to know and love just as much as his songs from six years ago.
He closed out the show with his 2016 mega hit, "Say You Wont Let Go", the song he frequently credits as the song that gave him his second chance at a career in music. As the crowd sang every word in unison along with James, who by now had removed his leather jacket and picked up an acoustic guitar, you could see the gratitude in his eyes as he stared back at a sea of New Yorkers completely captivated by him.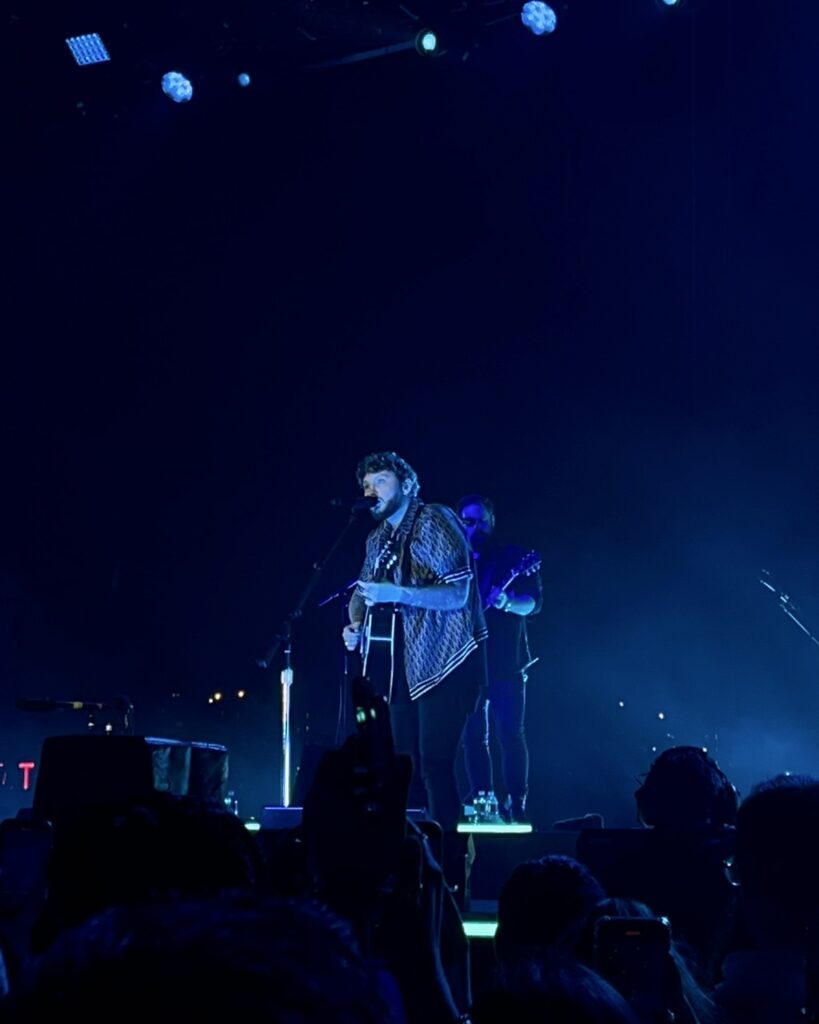 Early into the show James had said, "We're going to make a beautiful energy here tonight". Being in that crowd, I can wholly confirm that that's exactly what he did. James Arthur had led a sold out show in one of the biggest cities in the world without any fancy visuals, choreography, or other frills; it's safe to say that his talent speaks for itself. We all felt the weight of the greatness that took place during that show, and being on that rooftop with James Arthur will always be one of the best nights I've had in New York City!
Listen to James Arthur's album It'll All Make Sense In The End here: https://jamesarthur.lnk.to/itllallmakesenseintheend